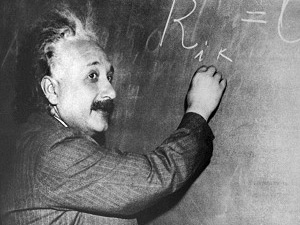 Yes, that's a picture of me ...
One of the more important things we do as parents is to pass our values and learnings onto our children - to help them navigate through "the school of hard knocks" without actually having to get a post-graduate degree there. Call it our contribution the big scheme of things, by focusing on the little scheme of things.
So, just like my father tried to help teach me about things he'd found valuable in his life - auto mechanics and handyman stuff of all sorts - I'm destined too to try help my children. Whether it has any effect or not - who knows - I still run screaming whenever I think I might have to do any type of car repair, and maybe my daughter will do the same in what I'm going to try to teach her: Investing 101.
Of course, in any teaching, if you can find the intersection between their interests and what you're teaching, it's much more likely to be successful and to stick over the longer-term. So, I'm going to concentrate on some stocks I think she'll have a general interest in anyway.
My eldest is about a year or so away from entering college, and has interest in fashion. She also works in the retail/fashion industry. So, I'm going to help her invest a small amount of "her" college fund into one of two stocks in the retail/fashion industry. We are going to go through the process together of trying to see which stock she should select and to help guide her towards whichever one of the two seems like the better investment. But in the end, whatever stock she picks will be her own choice.
We'll be going through some of the lessons detailed in my book
The Brink's Truck Burst Open on Wall Street! A Holistic Approach to Finding The Easy Money In Common Stocks
, that I hope will help guide her through the process of how to look at an individual stock. We'll be considering the relative merits of
Reitmans Canada
- a woman's clothier - listed on
the TSX
as RET.NV.A; and
La Senza
- another woman's clothier - listed on the TSX as LSZ.SV.
Both have been on a tear lately, having gained 40% over the past year, as the hot Canadian economy has increased the disposable income for the average soul here, with a resultant bounce in retail sales. Both stocks have PE ratios around 16 or so and are currently trading in the $20 range.
I'll keep you all apprised of the process and which stock she ultimately picks ...
JW
The Confused Capitalist